Tor Gul, Afghanistan
"My wife and my three kids are still in Afghanistan."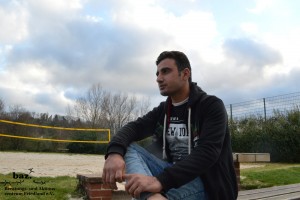 I am here in Germany to seek refuge and protect my life. I wish to live in a place where I don't have to face war. I really like to be in Germany, and I especially like the people here. I never thought that I would live in Germany and I never had the wish to stay here. But when I came and saw how well the people treat refugees I thought to myself that I would never find a place where I would be welcomed the same way I am welcomed here.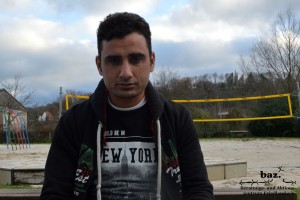 I am from Nangarhar. I used to have my own delivery company. We delivered all sorts of things in Afghanistan and Pakistan.
My wife and my three kids are still in Afghanistan. When I think about that I really want to find a way to get them out of there and be with them again. This is my first priority. My oldest daughter is 7 and the baby is just 5 months old.
I have gone through so many things in the past few months; people treated me really bad on the European borders. The worst thing is that because of all that I forget so many things – even the faces of my children. That makes me very sad.