Farid, Susan, Fatima und Amir, Afghanistan
Susan: "I have the dream that my children get a good education."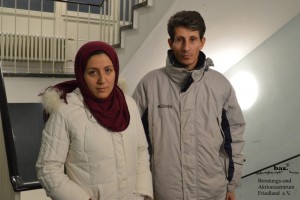 Farid: I used to work as a painter for governmental organisations in Afghanistan. We are here with our family. Me and my wife Susan with our daughter Fatima and our son Amir. We had many problems in Afghanistan. I had issues with the Taliban, and also with Daesh. At one point, when I went out of the house I didn't know whether I would come back alive or not. The main issue why we left Afghanistan is because I would have had my daughter marry soon. She is only ten! I didn't want to, so in the end they would have killed us because we refuse. She became very ill. We had to leave. Here, my family is in peace and we don't have to face these problems here. The kids are very happy and go to school every day in the camp. I am also happy when I see that they are happy.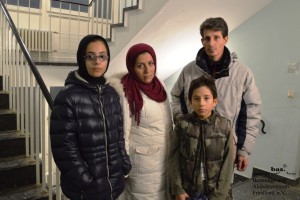 Susan: My father was a teacher. The Taliban killed him. This is why I didn't have any chance to be educated. I have the dream that my children get a good education.
Fatima wants to be a doctor when she is big.
Amir is 8, and he is sometimes a bit naughty. He is the only afghan boy and tries to compete with the other kids and runs around everywhere. He wants to be a translator when he is big, because there are no afghan translators in the camp. Or maybe also a policeman, to help people.